Toyota makes sure the minds of all their people are involved in solving problems and creating improvements. Knowledge is kept in the organization and reused. However do they do it?
Many people put Toyota's success down to a mysterious Toyota culture. Their unique culture does exist, just like yours, but their systems for involving people, solving problems and creating improvements are standard business processes. They are simple, elegant and transferable to your organization.
PHRED Solutions provides you with these processes in a flexible, simple way that works and saves you money now.
Toyota A3/PPS Resources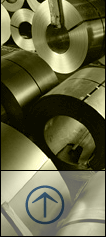 At Toyota "Knowledge creation, conservation & sharing is embedded in the very systems used to build cars."
Articles
Knowledge at Toyota
Practical Problem Solving
Toyota's system is based on A3 thinking, the PPS (Practical Problem Solving) process and a clear, broad based structure for coaching and knowledge exchange. This provides a huge advantage by harnessing the power of their people.
PHRED will help you gain that advantage with a people based system configurable to match your unique circumstances and the technological underpinning to make the system self perpetuating and part of the day to day production processes.
Drive out repeat problems
You do not need to carry on accepting repeat problems as a normal cost of doing business. Use PHRED for day to day repeat problems and drive that cost out of your production processes. To calculate this potential opportunity, ask what are the day to day repeat problems across the company? And what's the cost?
Toyota's advice is to "look for small problems, they disguise big opportunities." By staying with small problems and using PHRED, a very large number of repetitive problems will be permanently eliminated.
Connect experts and with problem solving teams
Do you have too many problems and not enough problem solvers? Are problems solved by a small group of experts? Are these experts a scare resource? What if they leave, do they take their knowledge with them? PHRED is designed to solve these problems.
PHRED enables problems to be solved at the problem face by those nearest to it. Experts use PHRED to guide this process and only lead very difficult problems in person.
PHRED structures the dialogue between Expert and Problem Solver. While this is happening PHRED captures the reasoning/data they went through to solve the problem. This way knowledge is transferred and reapplied.
Have confidence that when it's fixed, it is actually fixed
Despite having a great deal of problem solving skill, for most companies solving problems is still largely ad hoc. How you find root cause, permanent countermeasure, and how that information is reused is largely up to the skill of the individual problem solver.
PHRED stops unnecessary variation, you can be certain that problems will be dealt with effectively. PHRED enables you to drive out constant, very expensive, hidden repetition. Knowledge gained through problem solving is leveraged across the organization.
PHRED enables you to know exactly what is going on everywhere. It's not just the squeaky wheel problems; you can see the totality, the status, and the quality. You can intervene with precision, perhaps to help, to get the help/involvement of a key Expert, or to insure actions are being taken in a timely manner.
Speed up the time it takes to solve problems
Problem solving is social. It's about many social and personal skills. Who you know and how good you are at solving problems, your powers of observation, how good a team member you are, etc.
Toyota has been so successful because they have introduced order into this social system, allowing knowledge to flow and collaboration to flourish. This markedly decreases the time it takes to solve problems and increases their effectiveness.
At PHRED we have the expertise to understand how your system works at the moment and can help you build standard work around that to enable knowledge to flow. We provide the technological underpinning to make sure that system stays in place and operates smoothly. This speeds up how we think together and how we solve problems.
Database to Share, Learn, Reuse
PHRED helps you to see what's happening, real time, with reasoning and the data used to support arguments. Spot trends, understand learning's and reapply knowledge to other parts of the organization and supply base.
PHRED captures the reasoning and data of problems and creates reports. These are stored in the database of your choice, normally SQL Server or Oracle.